Our Two Books
Ordering: just email us which book you would like to purchase.
We accept payment by check or credit card.
EVERY MEAL IS A STORY - Ghana Food Culture: Recipies by Talk True and Edited by Aba
Food plays a significant role in festivals and rituals as well as in everyday life. This book has some recipies in it - all tested at Aba House, but it's really musings about the culture of food in Ghana.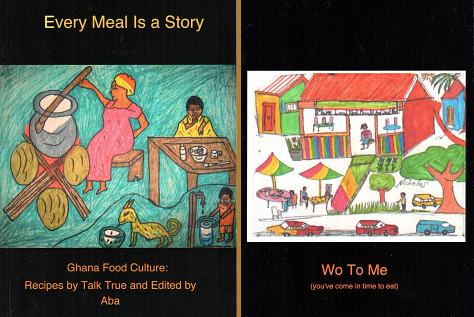 $20 per copy
includes shipping in the US
International shipping is extra
Hardships and Goodships in Ghana, by Ellie (Aba) Schimelman
This book is a collection of true stories from my many years in Ghana. It is meant as an orientation for those new to Ghanaian culture, and for those already immersed I promise a few good laughs. The title is a Talk True-ism. For those of you who have been to Aba House, you'll enjoy his autobiography. For the rest of you that chapter is the story of someone growing up in an African village.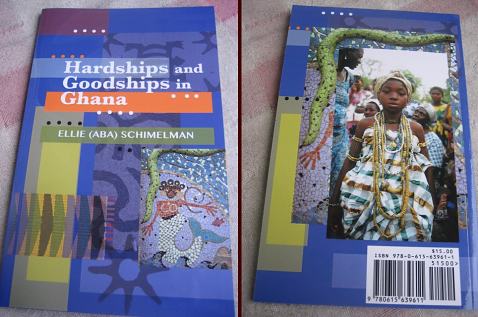 $18 per copy
includes shipping in the US
International shipping is extra
To order either book, please email us
We accept payment by check or credit card