Cross Cultural Collaborative, Inc.
Cross Cultural Collaborative is dedicated to bringing people from different cultures to Ghana. We believe that by interacting with others you open yourself to new ideas and ways of finding universal connections.
IF IT'S IN GHANA - WE DO IT!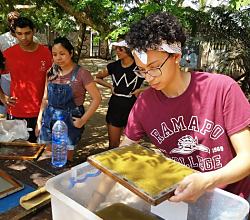 WHAT YOU CAN DO IN GHANA
We have several programs for travelers to Ghana.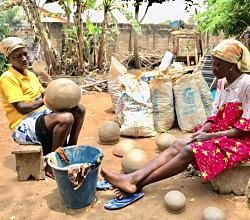 WORKSHOPS
Upcoming ceramic tour and artist residency.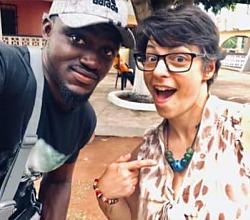 TESTIMONIALS
What participants say about their experience in Ghana.
Our cultural center, Aba House, as it's known in the small village of Nungua, helps the local children to develop their creativity by teaching how to use tools for expanding their imagination and craftsmanship. The organization also supports the children by providing them with school materials and other necessities.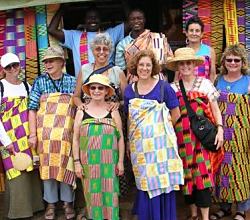 TOURING GHANA: as part of our focus of offering cultural awareness opportunities we also offer tours. We have traveled just about everyplace in Ghana and each tour is a new experience based on the interest of the participants and the offerings of the places we visit. Ghana is a small country but each region is unique in language, culture and traditions. Some of our tours cover all aspects of the country and some are specific, like our ceramic tour that concentrates on traditional clay villages and workshops of contemporary potters. All of our tours are unique because they introduce you to our friends and provide personal contact with artisans.